JaneAnn Dow...Ponder This
Journey Books Crystal Journey
JaneAnn Dow, PH.D
.
1936 -2008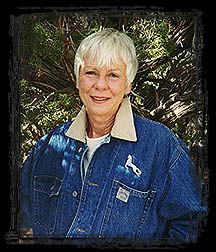 "There is always new information regarding crystal healing. Here is a new stone that is not listed in my book that may be of interest to you for your personal or professional healing. As my healing work deepens, many stones reveal a new perspective of their meaning and new stones appear in my collection.
Nebula Stone
… This is a new stone in the healing world. It has a deep green matrix almost appearing black with light green Nebula eyes
.
And after working with this stone during a crystal healing workshop, we discovered that its purpose is to awaken long and deep Mayan memories. Not all visions of pyramids are Egyptian! The entire Meso-American heritage is very important when you are attempting to recall soul memory.

The folks who discovered this stone can be found at: Website: www.nebulastone.com or Email them at nebulastone@nebulastone.com
Remember that their information regarding this stone may be completely different than mine. I always encourage my clients and teachers to explore stones for their own meaning and not take any book or "expert" opinion for granted. If you want to work with these new stones."

"I recommend Nebula Stone wholeheartedly."
JaneAnn Dow
_______________________________
JaneAnn Dow was born on New Year's eve in 1936. She died September 13, 2008.
The Dow Crystal was named after her.
With "Kids in Transitional Experiences" she counseled critically ill children and their families.
We met her at the Sedona Crystal Skull conference where she introduced Nebula stone amongst the Ancient Crystal Skulls, in nineteen ninety eight.
She is a Diamond in the Sky to us and many, many others.
Friend to all.
"Just like the Nebulas, Just like Ourselves...Everything is reborn and continues"
Back to: Metaphysical...Published Articles about Nebula Stone
Ask about Gift wrapping and sending direct to recipient!
* We are not set up for online shopping cart buying... so please call or E-mail us for a purchase.
The Dalai Lama and Carl Sagan
Newly updated: The Discovery of Nebula Stone
"The Enchantment of Nebula Stone"
Large Nebula Stone Gemstone Palmstones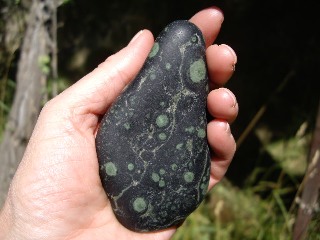 * NEW Nebula Stone Nuggets Tumbled Stones
* NEW Large Exquisite Nebula Palm Stones High-grade
Starburst Nebula Palm & Pocket Stones
Nebula Stone Carvings
Nebula Stone Gemstone Mineral Spheres
The Nebula Skull Crystal Skull
Nebula Stone Gemstone Crystal Skulls
Alien Skull Stone Supernova Discovery
The Encyclopedia of Crystals by Judy Hall
Nebula Stone in The Book of Stones
Nebula Stone by JaneAnn Dow- Mayan Past
Nebula Stone Review by New Age Retailer
Melody's note about our Discovery
JaneAnn Dow-Ponder this
Metaphysical...Published Articles about Nebula Stone
Colored Stone January February 2010
Nebula Stone Rock and Gem Magazine Story
Nebula Stone Gemstone Knife Handle in the making
* NEW Chocolate Galaxy
* NEW Collector Gallery
Indiana Jones and the Kingdom of the Crystal Skull
___________________________
"The Cosmos a Spacetime Odyssey" with Neil Degrasse Tyssen
_______________________________________
* We are not set up for online shopping cart buying... so please call or E-mail us for a purchase.
If you wish you may share our link with others, just copy and paste www.nebulastone.com into your email.
Privacy: We do not give, sell, trade nor share any of your info!! It's your stuff.
Color and appearance will vary depending on your monitor and settings.
Crystals and Stones are not a substitute for medical treatment.
Nebula Stone makes no claims, and is not intended to diagnose, treat, cure, or prevent any disease.
If you need help in any way please consult your doctor or other health care practitioner regarding health issues.
Copyright© 1995-2021 Nebula Stone™
the sole source of all Nebula Stone™ or related Nebula type stones.
All rights reserved.