Katrina Raphaell is author of the Crystal Trilogy. CRYSTAL ENLIGHTENMENT, CRYSTAL HEALING and THE CRYSTALLINE TRANSMISSION. The information in the Crystal Trilogy forms the foundation for the Beginning, Intermediate and Advanced Crystal Healing Certification Courses.
The Crystal Academy of Advanced Healing Arts has been happy to serve the international public since 1986. Beginning, Intermediate and Advanced Crystal Healing Certification courses are offered in various places on the Earth.
Katrina Raphaell
The Crystal Academy of advanced healing Arts
Post Office Box 1334
Kapaa, Hi., 96746
May 3, 1999
Dear Ron and Karen,
Hi, I wanted to write and check in with you and let you know that even though we haven't been able to personally speak or meet each other yet I feel very connected with you through the Nebula Stones. I wanted to thank you for the generosity that you have shown me and my assistant, Katja. We both wear our Nebula Goddess Pendants with pride...
I wanted to share with you that I have found a very good personal use for the Nebula Stone which I have used just lately. There was a good friend of mine whom recently died. I took one of the Nebula Stones to the funeral service and held it throughout for comfort.
Then just last night we went to a sacred part of the island to spread the ashes and I took some of the small pouch size Nebula Stone pieces and gave a piece to each of the loved ones present who then threw them into the ocean with his ashes. Somehow this felt like such an appropriate thing to do since the whole reality of " the end is the beginning" was so significant in these moments.
Even though these circumstances are some of the hardest to deal with in life, it was a comfort to at least have something to 'hold onto throughout the letting go process'. Thank you and feel free to use this information if you choose.
We at The Crystal Academy wish only the best and love our recent selection of Nebula Stones. We will keep in touch and order more when our supply gets low.
With Love,
Katrina Raphaell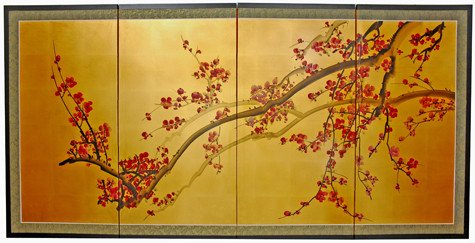 ---
Hi Karen and Ron,
I love the new Turtles, in fact I just this morning gave one to my sister who is visiting me now.
I also would like to tell you how much I appreciate the way in which you went about the process of validating the significance of The Nebula Stone. It felt very professional and full of integrity and I hope that it only brings you abundance and happiness. I also hope to meet you two some day!
With love and gratitude,
Katrina Raphaell
____________________________________________________________________________
The Crystal Academy of Advanced Healing Arts
Web site: www .webcrystalacademy. com
Katrina Raphaell
P.O. Box 1334
Kapaa, Hawaii 96746, USA
Monday, January 4, 1999
Dear Ron and Karen,
I hope that this letter finds you both well and I wish you the very best in this last year before the turn of the millennium. Thank you so much for the abundance of Nebula Stones that you so generously sent me. Everyone on my staff as well as myself are very intrigued by them. Later, when I had more time to sit with them the following information was received. Feel free to use this information as you need.
The nebula stones can serve to access a very deep place in the creative nature of an individual. There is an active energy of regeneration embedded within the nature of this stone. The Nebula Stone stirs the potential of releasing all that which does not serve the purposes of the true self. It is very powerful in that it can usher you into a place of pure creative potential once the old skin has been shed and conscious letting go has occurred. This primal creative space is like the nebula itself which already has been a star and yet is still in the process of becoming new form, new life. The Nebula stone inspires the knowing that the end is the beginning, and the beginning is the end. It is pure creative energy where new thought, new feelings and new realities can emerge.
Therefore the Nebula Stone can be used in several different ways. Like malachite and azurite and Charoite, it can trigger the process of letting go of the old in order to make way for the new. As this process occurs, access to pure creative realms become available. If the individual is able to consciously let go of limited identities and self images it is possible to plug right into the source of pure creative energy (like that of a nebula) and experience a rebirth of sorts. Using this stone in meditation it is possible to come to know much larger cycles of time and identify oneself with cosmic creation. From this place of knowing, vast resources of creative inspiration and expanded perception can be achieved.
I hope that this information is of service to you. It is quite possible that I will be writing another book soon and if I do I would be glad to spend more meditation time with the Nebula Stone and include this information and more on it in my new book. Thank you for sharing this stone with me. Would you be so kind as to send me a price list so that I may order in the future? Good luck and God Bless!
With love,
Katrina Raphaell
__________________________________
Katrina Raphaell's much awaited new book "Crystalline Illumination" is now out in Italian, Japanese and English. Ask at your bookstore
"We wear our Nebula Goddess Pendants with pride"
Katrina Raphael
Back to Metaphysical...Published Articles about Nebula Stone
"Finding your Web-Site was kind of like finding a patch of 4 leaf clovers."
"one of the nicest web-sites we have seen on the web."
Ask about Gift wrapping and sending direct to recipient!
The Dalai Lama and Carl Sagan
Newly updated: The Discovery of Nebula Stone
"The Enchantment of Nebula Stone"
Large Nebula Stone Gemstone Palmstones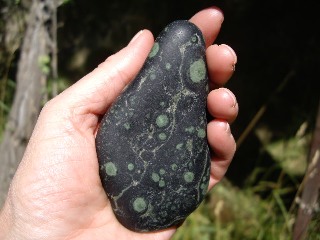 * NEW Nebula Stone Nuggets Tumbled Stones
* NEW Large Exquisite Nebula Palm Stones High-grade
Starburst Nebula Palm & Pocket Stones
Nebula Stone Carvings
Nebula Stone Gemstone Mineral Spheres
The Nebula Skull Crystal Skull
Nebula Stone Gemstone Crystal Skulls
Alien Skull Stone Supernova Discovery
The Encyclopedia of Crystals by Judy Hall
Katrina Raphaell "Letting Go"
Nebula Stone in The Book of Stones
Nebula Stone by JaneAnn Dow- Mayan Past
Nebula Stone Review by New Age Retailer
Melody's note about our Discovery
Metaphysical...Published Articles about Nebula Stone
Colored Stone January February 2010
Nebula Stone Rock and Gem Magazine Story
Nebula Stone Gemstone Knife Handle in the making
* NEW Chocolate Galaxy
* NEW Collector Gallery
Indiana Jones and the Kingdom of the Crystal Skull
___________________________
"The Cosmos a Spacetime Odyssey" with Neil Degrasse Tyssen
_______________________________________
* We are not set up for online shopping cart buying... so please call or E-mail us for a purchase.
"Just like the Nebulas, Just like Ourselves
Everything is Reborn and Continues"
If you wish you may share our link with others, just copy and paste www.nebulastone.com into your email.
Privacy: We do not give, sell, trade nor share any of your info!! It's your stuff.
Color and appearance may vary depending on your monitor and settings.
Crystals and Stones are not a substitute for medical treatment.
Nebula Stone makes no claims, and is not intended to diagnose, treat, cure, or prevent any disease.
If you need help in any way please consult your doctor or other health care practitioner regarding health issues.
Copyright© 1995-2021 Nebula Stone™
the sole source of all Nebula Stone™ or related Nebula type stones.
All rights reserved.