Nebula Stone Mayan Carvings

Hand carved by Maya

The Discoverers, the origin and direct source of all Nebula Stone





Sold- John T.




Mayan King Pacal

hand held

Meditation Stella

Left face

66 x 40 x 25 mm

$400.00

Mayan King Pacal

hand held

Meditation Stella

Front face

Mayan King Pacal

hand held

Meditation Stella

Right face

Mayan Corn God

hand held

Meditation Stella

Front

95 x 42 x 32 mm

$400.00

Mayan Corn God

hand held

Meditation Stella

Right face

Mayan Corn God

hand held

Meditation Stella

Front

Mayan King Pacal

Mayan Corn God

Mayan Nebula Stone Maya Pendant

The only one made

Stone drilled holes in back for cord

$1,200
13 Alien Shaped Mayan Skulls Discovered by archeologists in Mexico
13 Alien Shaped Mayan Skulls unearthed by archeologists in Northern Mexico cemetery.
The 1,000 year old cemetery was discovered by residents of the small Mexican village of Onavas in 1999 as they were building an irrigation canal.
It is the first pre-Hispanic cemetery found in the northern Mexican state of Sonora.
The Dalai Lama and Carl Sagan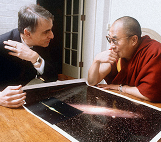 Indiana Jones and the Kingdom of the Crystal Skull
___________________________
Please go see the New TV Cosmos series on Fox TV.
"The Cosmos a Spacetime Odyssey" with Neil Degrasse Tyssen

_______________________________________
* We are not set up for online shopping cart buying... so please call or E-mail us for a purchase.
If you wish you may share our link with others, just copy and paste www.nebulastone.com into your email.
Privacy: We do not give, sell, trade nor share any of your info!! It's your stuff.
Color and appearance may vary depending on your monitor and settings.
Crystals and Stones are not a substitute for medical treatment.
Nebula Stone makes no claims, and is not intended to diagnose, treat, cure, or prevent any disease.
If you need help in any way please consult your doctor or other health care practitioner regarding health issues.
Copyright© 1995-2017 Nebula Stone™
the sole source of all Nebula Stone™ or related Nebula type stones.
All rights reserved.